Pediatric chiropractic care provides children with the same quality healthcare as adults. In addition, a pediatric chiropractor has access to several treatment options that will help injuries heal faster and more efficiently than other forms of treatment. Children are resilient and will recover quickly if natural balance is re-established and given the nutritional support they need.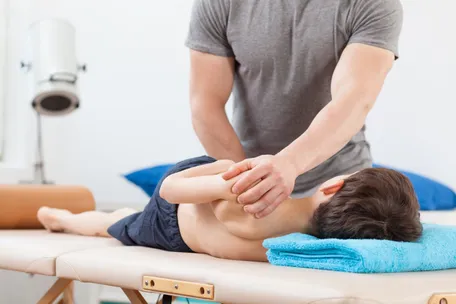 Safe and Effective
Chiropractic care is safe and effective for patients of all ages. Our chiropractor looks for the cause of a problem and takes steps to correct it so that healing occurs naturally. Children will recover much faster if their bodies can stay in balance. Chiropractic adjustments promote balance in both the skeletal structure and the muscles, giving the children the strength to recover.
Maintains Natural Growth Patterns
From the time a child is born until they reach their early 20s, they will continue to grow and develop physically. During these natural cycles of growth, patterns develop. Our pediatric chiropractor identifies those patterns and can work with a child to help them maintain their natural balance during each growth cycle. If an injury occurs, our chiropractor can use adjustments to bring the body back into its natural balance and assist healing. It also ensures that the body has what it needs to grow and thrive.
Keeps the Body Strong and Resilient
Children receiving regular chiropractic care will heal much faster, and their bodies will be less prone to injury or disease. As a result, children are naturally strong and resilient. Unlike regular wellness checks performed once a year to ensure illness is absent. Regular chiropractic care works to identify signs of strength and balance. Then, using minimal adjustments, our chiropractor ensures that a child is in good health and has what they need to remain strong.
Visit Our Clinic to Learn More about Children's Chiropractic!
Call our office if you live in Bozeman, MT, and want to learn more about how chiropractic care can help your children. At Bozeman Back and Neck Clinic, we offer quality chiropractic care for all family members, including your children. Call us at (406) 586-0275 to schedule an appointment with our children's chiropractor. We can ensure your child has the best possible care at all times. Remember to ask our chiropractor during your consultation if you have further questions. We would be happy to help you with anything you require.